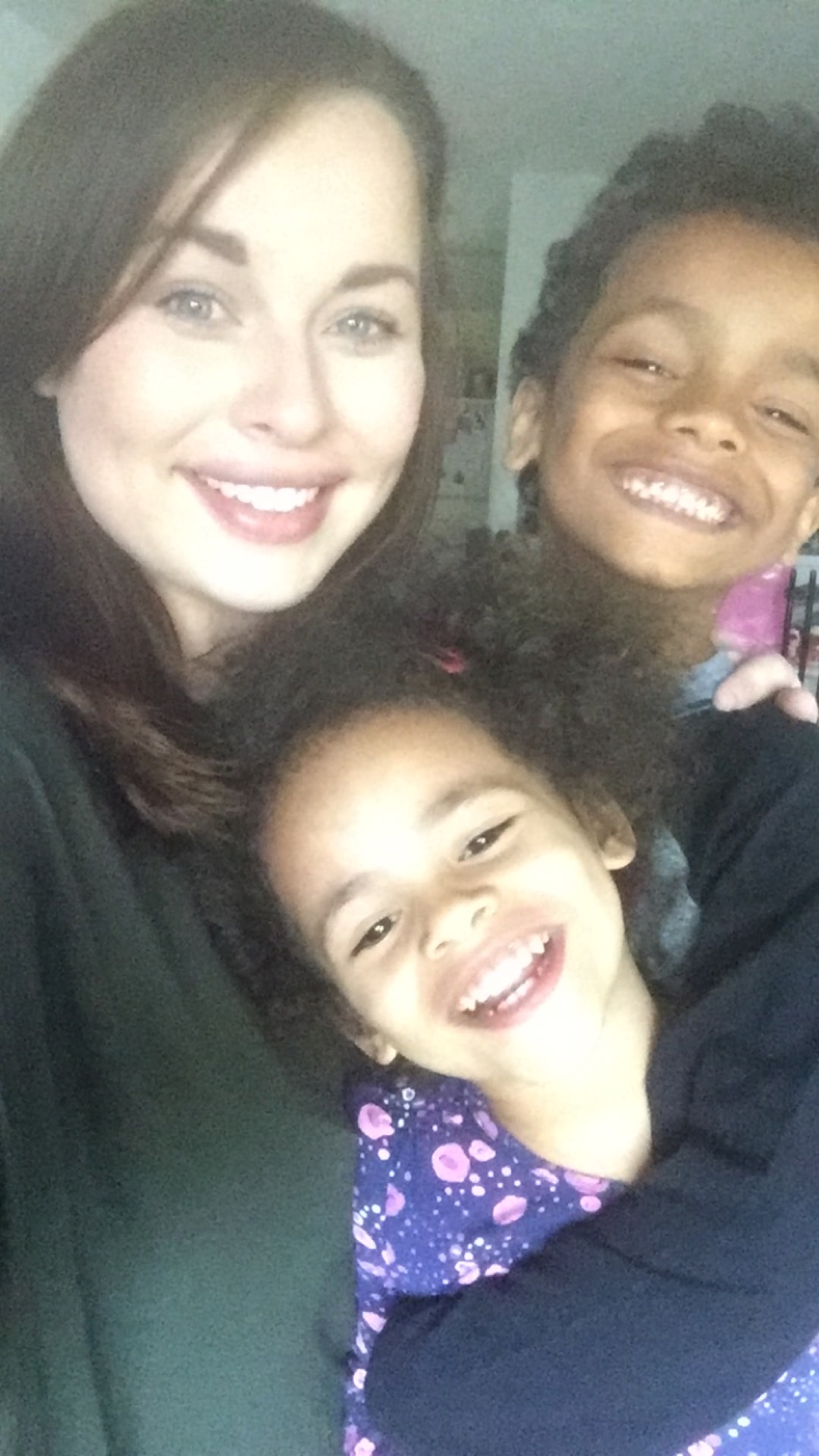 Courtney Burkhardt was born in Queens, New York. She started elementary school in New York, but moved with her mother to South Florida, where she hoped to find a more affordable cost of living and better schools. They found Martin County and fell in love with Stuart and have lived here for 17 years.
Courtney is a full time mom, living with her two children in a small apartment in South Stuart. Her son Harlon, is six and in kindergarten at Seawind Elementary School. Her daughter Haylen, is four and in preschool at Gertrude Walden Childcare Center.
Courtney works as a bookkeeper for a small impact window and door company located in Stuart. She has been with the company for three years. Prior to this she worked eight years for Ruby Tuesday in Palm City. She continues to pursue a degree in social work.
She and her family are members of Holy Redeemer Catholic Church in Palm City.
For hobbies, the family prefers to be outdoors and especially near the water. They spend their summer weekends at the pool or the beach. Harlon does judo and plays T-ball while Haylen loves gymnastics.
Courtney heard about the Habitat for Humanity Homeownership Program through Daniel Boring, a Habitat employee. She researched what Daniel told her, found out about other families that Habitat had helped and talked with her children's grandmother to ask her advice. She was surprised to find that her children's grandmother had obtained her home through the Habitat Homeownership Program.
She knew that as her children grew they would need more living space and, with rent prices climbing, her options were limited. After looking into the program and hearing about other successful Habitat homeowners she was willing to take all the necessary steps to try to get a home for her family.  She felt this might solve many of her problems and be a perfect fit for her. Courtney filled out the application to see what would happen and months later, she was approved for a home.
Courtney wants to give back to her community for all that she has received by volunteering her services and teaching her children the importance of hard work and how it can help them achieve their personal goals.
Courtney says, "I feel very grateful to be approved for a home. It means that I can give my children a sense of stability and a home big enough to grow up in and to make many wonderful memories. For myself, it means having a sense of independence and something I can call my own. I am looking forward to a time when we won't have to move anymore. Our home will be something to build on and my children will finally have a place they can call home."