Smart Demolition: Reuse and Recycle with a Mission in Mind
Planning a demolition or major renovation? Partner with Habitat for Humanity of Martin County by using their deconstruction service and you can
Lighten the landfill load
Help your local community
Receive a tax deduction
What is DeConstruction?
Deconstruction is the systematic dissembling of a structure in order to preserve the maximum amount of material for reuse. Deconstruction is an environmentally responsible alternative to total demolition.
How Habitat Can Help
Habitat offers deconstruction services as an alternative to demolition, reducing the amount of construction waste deposited at local landfills. Habitat's DeConstruction Team has carefully salvaged thousands of products from more than 80 community structures doomed for demolition. The salvage and recovery of most buildings provides a vast selection of common and unique products that can be recycled and reused.
These materials are sold at the Habitat for Humanity of Martin County ReStore and provide the community with affordable products for building, repairs and renovations. In turn, the funds raised at the ReStore are used to build homes for deserving families throughout Martin County.
Be Eco-Smart! Call Habitat's DeConstruction Team
Construction and demolition sites are some of the largest sources of landfill waste. It is estimated that 300,000 buildings are demolished in the United States each year. Deconstruction is an alternative that can change the face of demolition and eliminate tons of building material waste from local landfills.
Habitat's DeConstruction Team partners with contractors, developers, builders and homeowners as recycle partners.
Since opening in 2008, the Habitat for Humanity of Martin County ReStore has recycled more than 1,000 tons of material that may have been landfill-bound.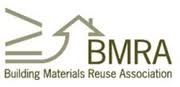 Habitat is a proud member of the Building Materials Reuse Association
BMRA is a 501(c)3 not-for-profit educational and research organization whose mission is to facilitate building deconstruction and the reuse/recycling of recovered building materials.
Products commonly recycled:
Doors
Windows
Cabinets
Appliances
Lighting
Plumbing Fixtures
Pavers/Stone
Shutters
Hardware
Wood Products
Fencing
Habitat will work closely with a licensed demolition contractor to complete your project.
Receive a Tax Benefit as a Building Donor
When you donate a structure for Habitat deconstruction, you will receive a tax deduction receipt for your contribution. If you are contemplating a major renovation or total demolition, the tax benefit can be of considerable value!
Call (772) 223-8991 today to schedule your Habitat DeConstruction project!