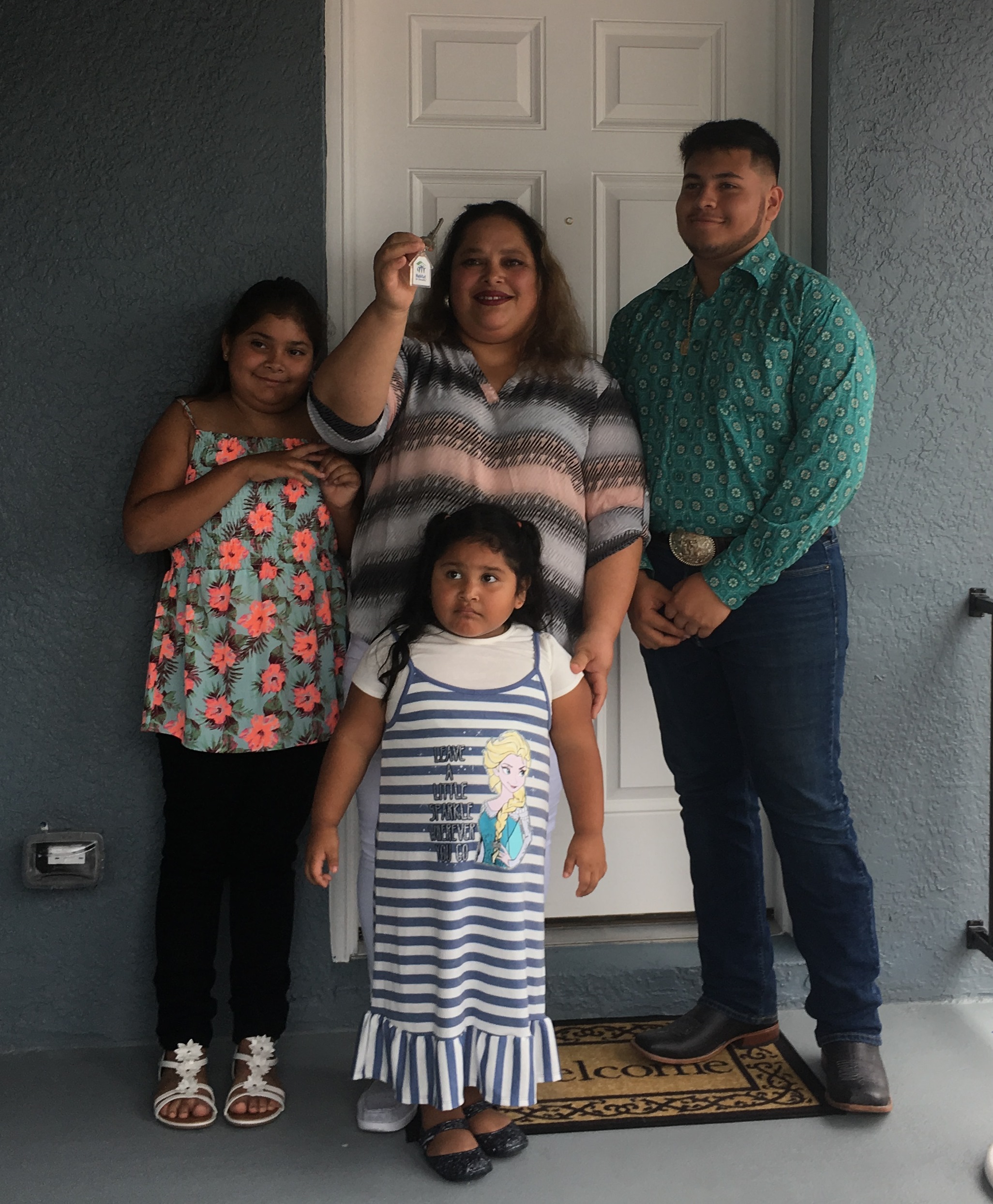 Dyana Patricia Dominguez Amado lives with her three children in a trailer that has two small        bedrooms and a tiny bathroom. That means she has her own room and her 16-year old son, Erick, has his own room. Daughters Ashley, 9, and Leslie, 3, share a sleeper sofa in the living room.
Dyana was introduced to Habitat for Humanity of Martin County by Erica Barrios, another Habitat homeowner. Erica told her how great the program was and thought it would be perfect for Dyana and her children.
"I decided to apply because my children need a house and, with my income, this program is perfect for me," Dyana said. "I could not afford to buy a house where I would have to pay interest. The mortgage payments would be much higher for me."
For the past four years, Dyana has worked for a company cleaning homes. The long hours take up a lot of what would be her free time with the children, but she makes up for that with trips to the park so they can run and play. They attend Holy Cross Catholic Church on the weekends.
Dyana moved to Florida from Obregon Sonora, Mexico 17 years ago. She has three sisters who live in Tijuana who own their own homes, but she will be the first in her family to own a home in the United States.
"Words cannot describe how happy and grateful I feel because my children are going to have their own rooms, their privacy, more space and a beautiful place to call home," she said. "It means the world to me, being a single mother and still being able to give my children a better life."
Dyana and the children already have plans for the first thing they want to do when they move into their new house.
"I hope first to furnish it as beautiful as possible so my children feel comfortable, happy and safe," she said. "We are becoming homeowners and accomplishing the American dream. I will continue to work hard to achieve each of my goals. Thank you for making those dreams come true. Thank you for helping us build our beautiful home and making us feel good through the whole process. I thank you with all my heart."