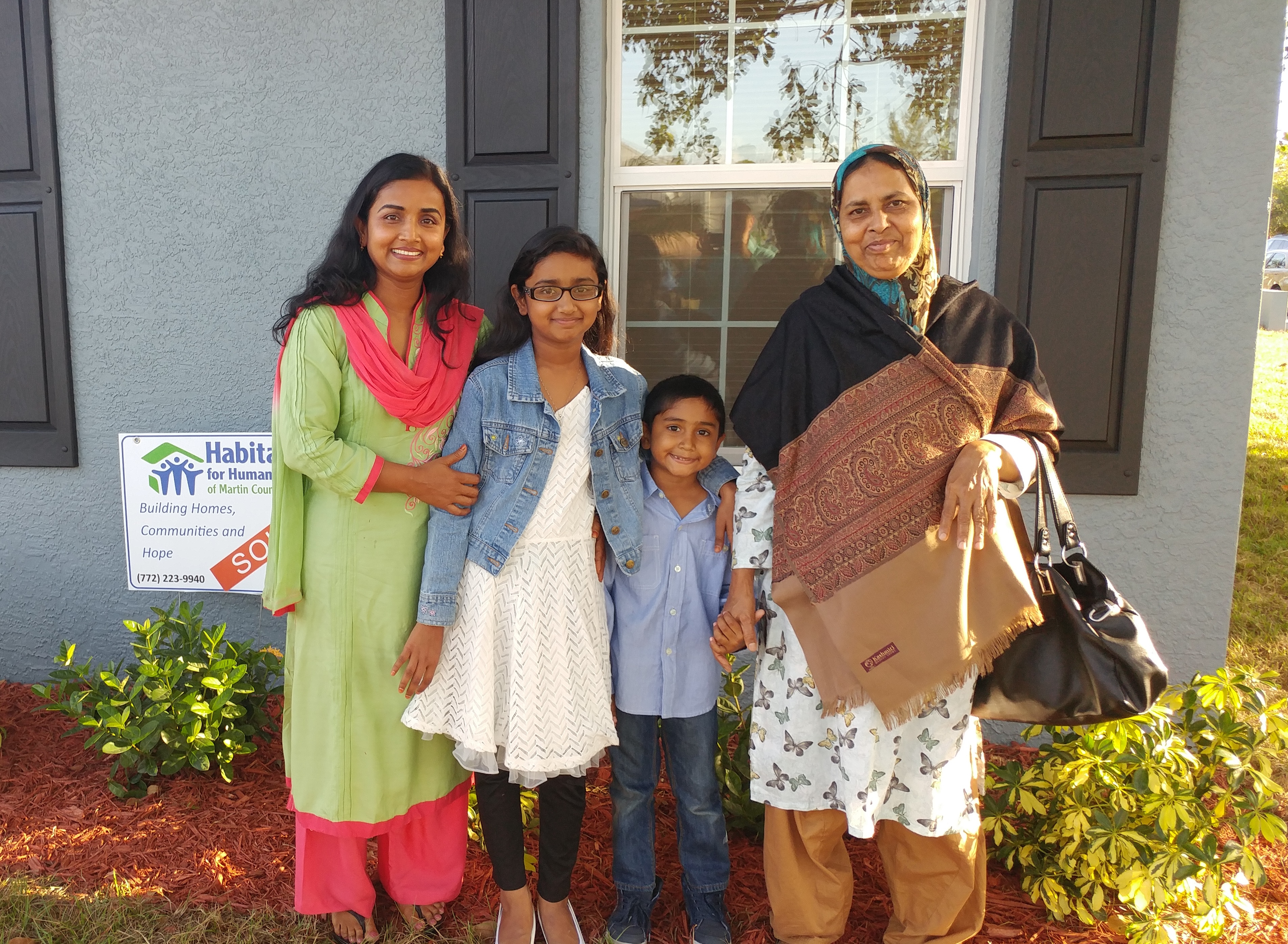 Tandra Islam
Tandra Islam has lived in Martin County for the past 10 years, moving here from Dhaka, Bangladesh. She currently works during the day for the Martin County School District as a pre-kindergarten ESE teacher. In the afternoons, Tandra works at the Boys & Girls Clubs of Martin County 10-year old and up students.
She currently lives with her mother and two children, Safqaat, 6 and Tanjila, 10 in a two-bedroom apartment. When she purchases her Habitat home, she will be the first member of her family to own her own home.
When Tandra is not working, she and her family attend the Islamic Center of Palm Beach mosque in West Palm Beach. Both of her children enjoy playing soccer and they like to spend their spare time at the YMCA roller skating and doing gymnastics.
One of Tandra's colleagues at Port Salerno Elementary told her about the Habitat for Humanity of Martin County homebuyer program. When she first applied to be a homebuyer in April 2010 she was told she would have to clean up some financial issues before she could proceed. Three years later she returned and has continued through the process.
"I actually started working on my credit in order to get it to be looking good and have been able to pay    everything on time," she said. "Now, I am very focused on all of my bills."
That focus has led Tandra and her children to the doorstep of their own home. A home which she hopes will provide stability for her children as they move through the school system. Not that they need that much help with their studies, Tanjila was the youngest student at the District Spelling Bee and finished fourth overall.
For her part, Tandra will spend the first few months in her home finishing the tests that will lead to her teaching certificate.
"My main hope is to be a great Habitat for Humanity homeowners and I hope to build a better life for myself and for my kids," Tandra said.