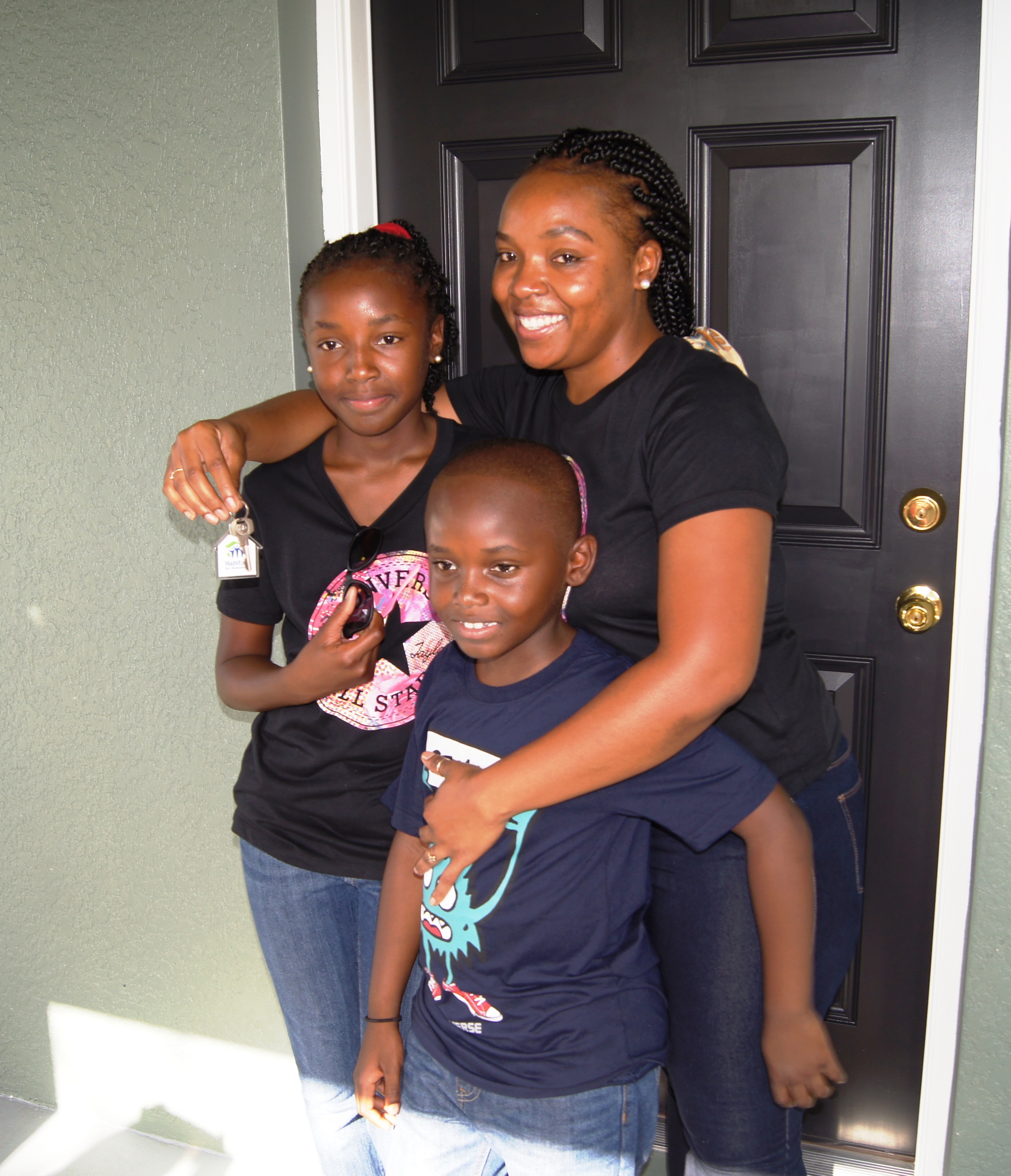 "Ecstatic" is the word Korrine McKnight uses when she describes her and children's thoughts about becoming Habitat for Humanity of Martin County homeowners. It has been a long, sometimes hard, road for McKnight and her children, but the payoff is well worth the setbacks she said.
             Korrine, 28, a Martin County native grew up in a home with eight brothers and sisters. She will be the first of those siblings to own her own home.
Korrine went to school and has been working at the Florida Health Community Center as a  Registered Medical Assistant. Currently, she and her two children, Adriana, 10, and Adrian, 7, are living in a three-bedroom home, with six other occupants.
"I am ecstatic to become a Habitat homeowner," she said. "Nothing in the world could compare to me providing a firm foundation for my children."
Those children love to have movie nights with their mom and play at the local park. Adriana has a wide variety of interests, including track and field, computer club, art club and music class. Adrian likes cars, airplanes and Legos – "Mommy's little architect," as Korrine calls him.
"The one thing they have is common is they both share Mommy's heart," she said.
Korrine first heard about Habitat for Humanity of Martin County from people in her community. When she first applied, she did not get approved. Nor did she get discouraged.
"That did not stop me," she said. "Whatever was needed, I pushed forward to get it done. Today, look where I am. Ready to start a new endeavor."
She reapplied and was approved, kicking off one of the most exciting chapters in her life.
"My heart races from the thought that when my children look at me they see Mommy the super  hero. It means the world to me," Korrine said. "For me, nothing is taken for granted. I give thanks always. Being a Habitat homeowner will make an enormous difference in my and my children's lives. We are looking forward to the first step in our new beginning."