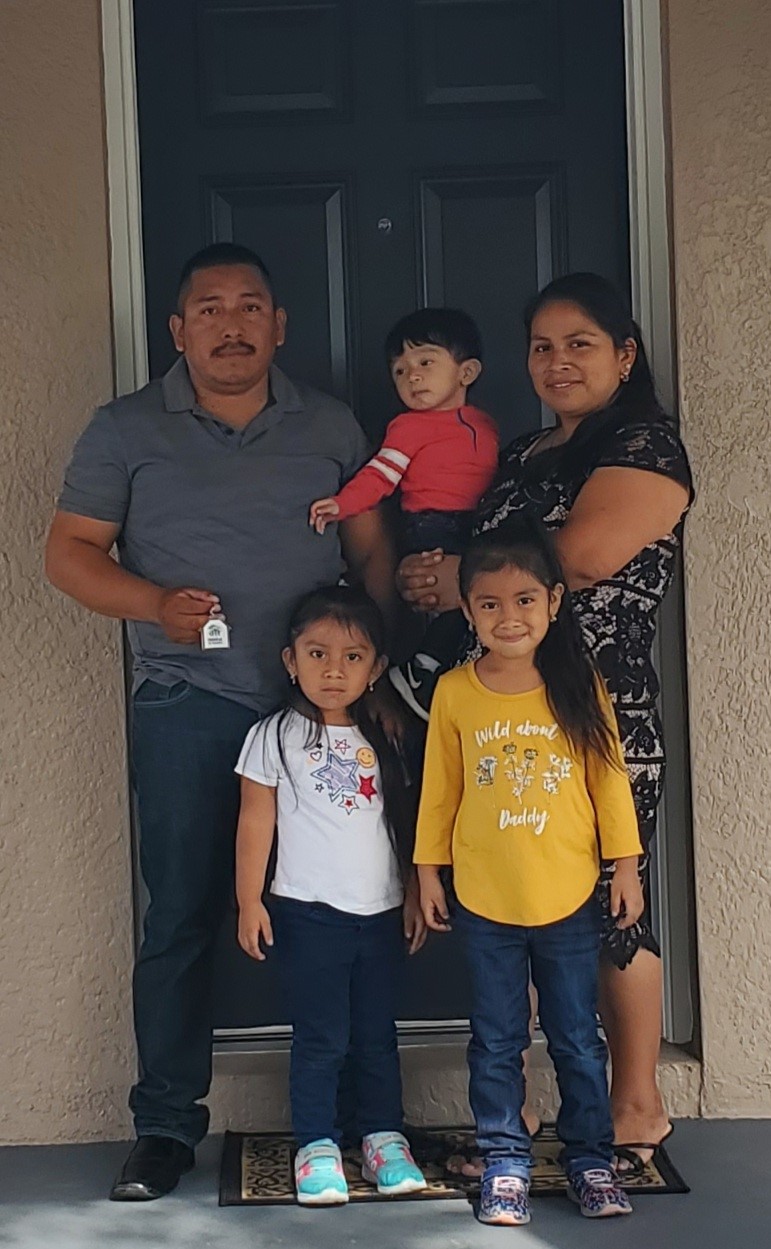 Carlos Gervacio and Catarina Tomas, like many Habitat homeowners, have their eyes on the future.
Yes, it will be great to remove their family from the substandard – overcrowded, small, holes outside – conditions they currently tolerate into a place they can call their own. And, yes, it will be nice to have a mortgage that is manageable and allows them to be able to save money each month.
But the most important reason they are so anxious to become Habitat homeowners is because of the impact it will have on their children.
"What excites me the most is my children having their own rooms," Carlos said. "We will be able to feel more free without any worry, knowing that this is the place where we will live forever."
Carlos and Catarina met in Guatemala and were married 10 years ago. Their two daughters, Ashley, 5, Keyli, 3, and son, Charly, 6 months, enjoy lunches out and going to the park.
Carlos has worked for a local landscape company four the past four years as a driver and leader of a group of workers. He heard about the Habitat for Humanity program through a friend and thought it would be a good idea for his family if they applied.
Things have worked out well for the family as they moved through the approval process and into the final stage of building their own home.
"It has been a joy for me and family too," Carlos said.