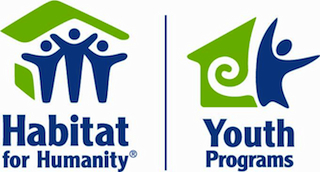 Thank you for your interest in becoming a youth volunteer for Habitat for Humanity of Martin County! We count on the support of individuals and groups to meet our home-building objectives. Through the help of volunteers, we have dedicated 136 homes throughout the county.
Age restrictions
Minimum age requirement to build on a Habitat construction site in Martin County is 16 years old.  You must be over 18 years old to use power tools.
What types of activities and projects do youth volunteers participate in?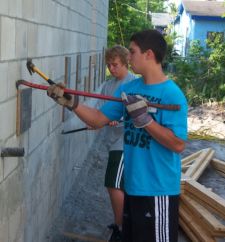 Youth Under 16:
Talk to your class about poverty
and low income housing
Have a bake sale or car wash
and donate proceeds to
Habitat for Humanity
Come to a build site and help lay sod or landscape
Bring lunch or snacks to the volunteers on a job site
Youth 16 to 18:
Join one of the local campus clubs or start one at your school
Come to a job site and build with parent or legal guardian
Start a letter writing campaign
Help with special events
Work in the office
(filing papers, answering phones)
Volunteer in the ReStore
Go on a Global Village
or Collegiate Challenge trip
Sign up!
To volunteer for a build, call (772) 223-9940 or register online at
w
ww.habitatmartin.org
.