Monday, June 6, 2016
Realtors Association Golf to benefit Habitat for Humanity of Martin County With special appearance and warm wishes by Chi Chi Rodriquez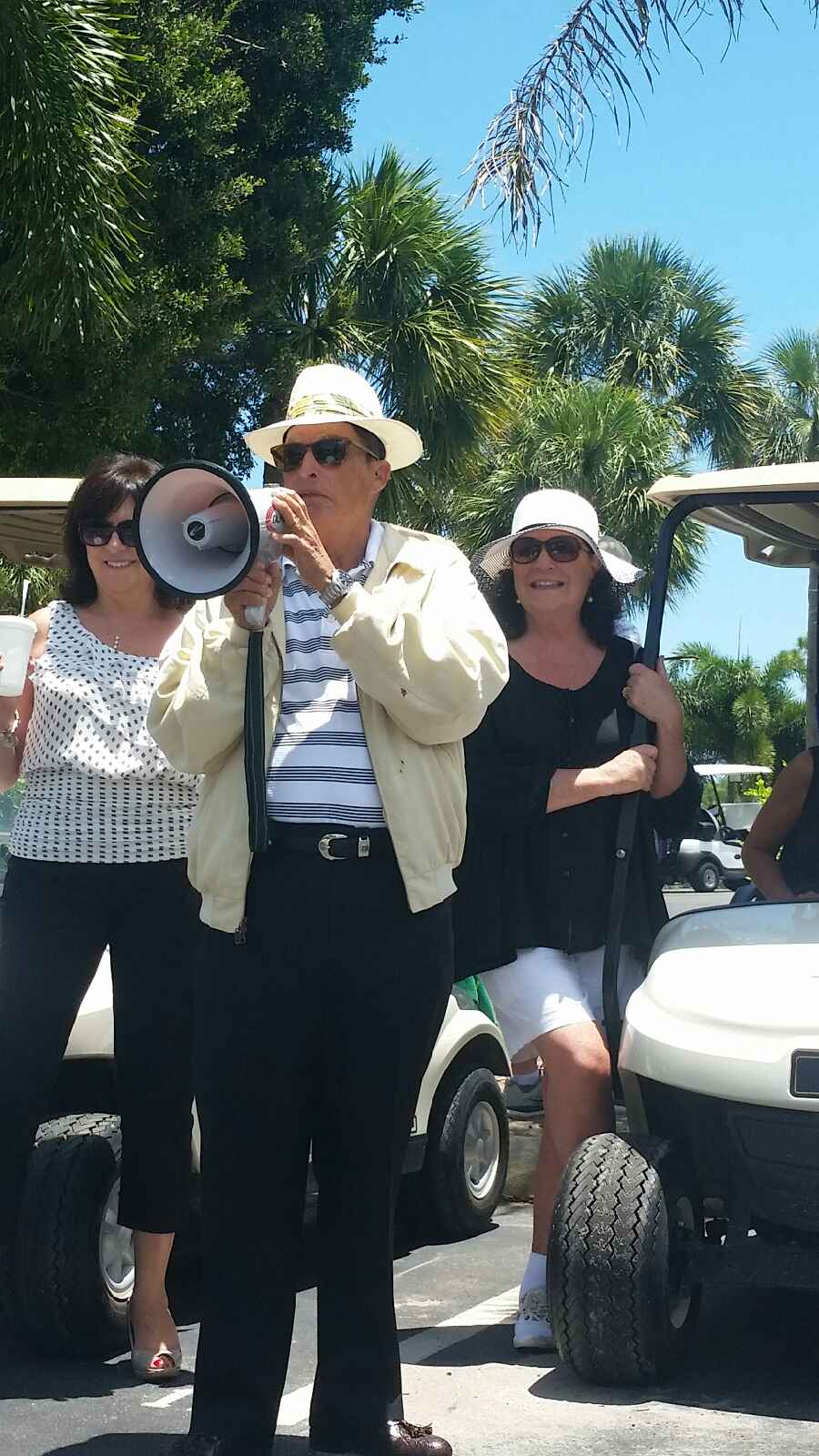 STUART, Fla., June 2, 2016 –Prestigious businessmen and women, related to the real estate profession donated their time and talent at the third annual Realtors Association of Martin County Golf Tournament benefiting Habitat's Neighborhood Revitalization programs. The sold out event was held Thursday, June 2nd at Mariner Sands Country Club, in Stuart. Players enjoyed lunch and an awards celebration with auction following.  Players were excited to be greeted by Chi Chi Rodriquez before they teed off. Mr. Rodriquez reminded everyone, "It doesn't matter how well you play today, what matters is what you are doing to help others."
"I'm always touched to see so many familiar faces participating in this event, and we are extremely grateful to the Martin County Realtors that are our greatest advocates and friends in the community. They understand our missions and truly want to be a part of the affordable housing solution," said Margot Graff, executive director of Habitat for Humanity of Martin County.
About Neighborhood Revitalization
Neighborhood Revitalization is a Habitat for Humanity International program that encourages entire communities to make an impact by building homes, making repairs, addressing weatherization and critical repairs together. Neighbors helping neighbors
About Habitat for Humanity of Martin County
Seeking to put God's love into action, Habitat for Humanity of Martin County brings people together to build homes, communities and hope. Since its inception as a not-for-profit organization in 1986, Habitat has built 121 homes and over 200 'A Brush with Kindness" repairs in Hobe Sound, Indiantown, Jensen Beach, Port Salerno and Stuart. Learn more at www.HabitatMartin.org or call 772-223-9940.
Photo Caption
Chi Chi Rodriguez kicking off the RAMC Golf Tournament