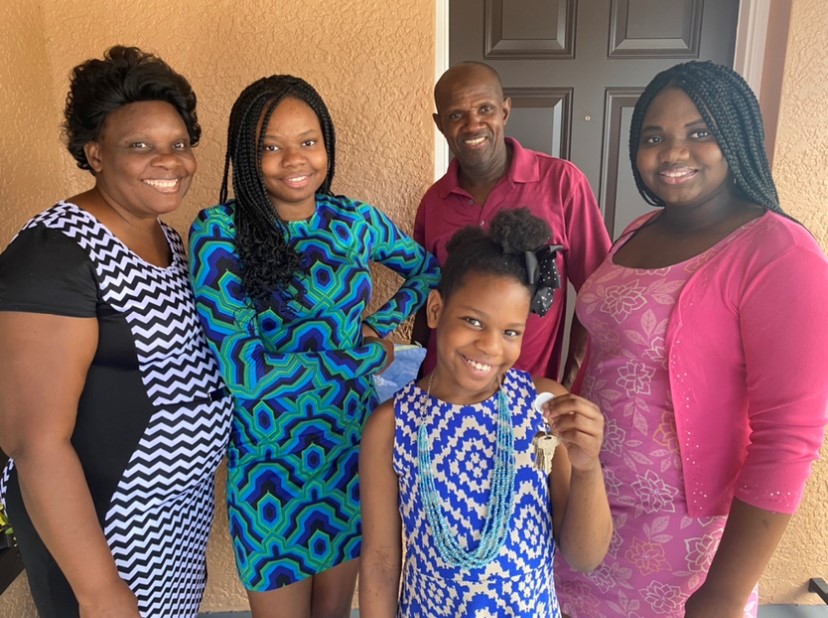 Merissaint Chavannes married Marie Dorcely on December 15, 2001 in Haiti. During the last 17 years, they have raised three beautiful daughters together; Michaella, 16, Kensta, 14, and Kendra, 7.
Four years ago, the Chavannes family emigrated from Haiti to the United States and settled in Martin County. Merissaint found employment as a stacker for Boral Roofing and Marie is a private home caregiver for MENTOR in Stuart.
Their combined income is enough to rent an overpriced apartment in Indiantown.
"The home we are currently living in is not comfortable," said Marie. "There are a lot of issues with the plumbing, electrical problems and the air conditioner doesn't always work."
The Chavannes family is deeply rooted in their faith and are faithful members of the Indiantown Haitian Church of the Nazarene. Marie helps lead worship at their weekly services and Michaella serves as a children's teacher during Sunday school classes. Michaella excels in her studies, has won numerous academic awards and likes to play basketball. Kensta also enjoys math and her sport of choice is volleyball. Kendra's favorite subject is reading and she likes to play soccer.
After a friend told them about Habitat for Humanity of Martin County, Merissaint and Marie quickly applied for a no-interest mortgage.
"Becoming homeowners will make a big difference in our lives. We won't have to spend so much money in rent and now it will be affordable and it will be something that is ours," said Marie. "What we are looking forward to the most as a family is being able to have a garden."   
"I feel really happy about becoming a Habitat homeowner. It means that my family will live in a stable home and we will not have to move around all the time. Thank you to everyone for this opportunity," said Merissaint.