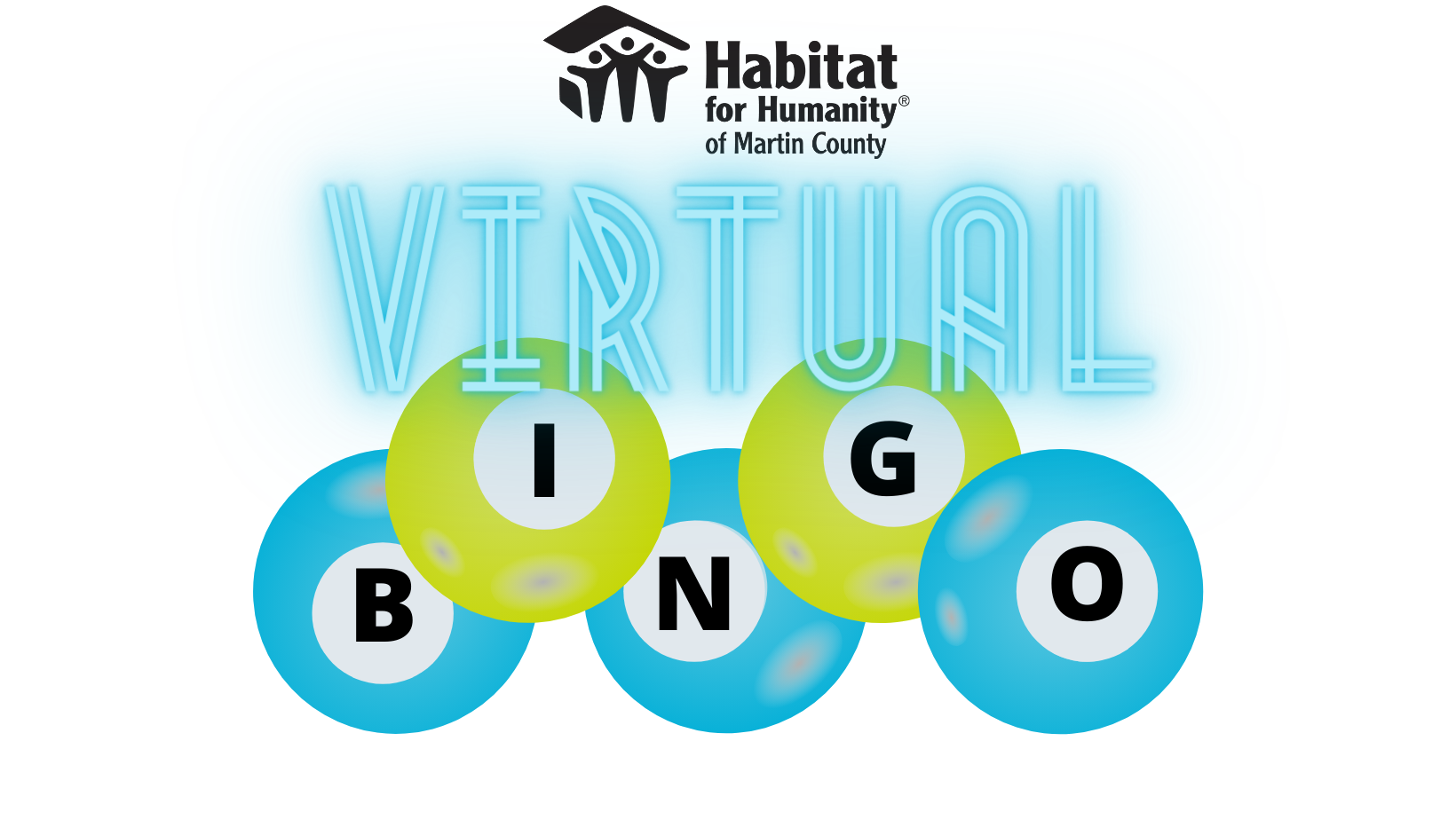 Women Build is the chance for women throughout our community to join forces to build a Habitat home. This year, though a little different in look, is more important than ever as we work to remove a local family from substandard living conditions.
This is going to be a special night featuring three live Bingo games, each with its own prize at the end, all conducted via Zoom. Participants will either purchase three Bingo cards for $20 or a VIP package for $50 which will include three Bingo cards, a Women Build t-shirt and face mask (MEDIUM SHIRTS ARE SOLD OUT).
 
Game will start promptly at 6:30PM, late attendees will wait for the next game. Three games will be played, two straight line and one blackout round. Please RSVP by Tuesday, March 9th, 2021. The Zoom details and (3) bingo cards will be emailed. Please let us know if you prefer to pick up your bingo cards so arrangements can be made. 
 
All prizes are donated. If you would like to donate, please contact events@habitatmartin.org
All proceeds from sponsorships and Bingo night will go directly to the construction of the Women Build home.